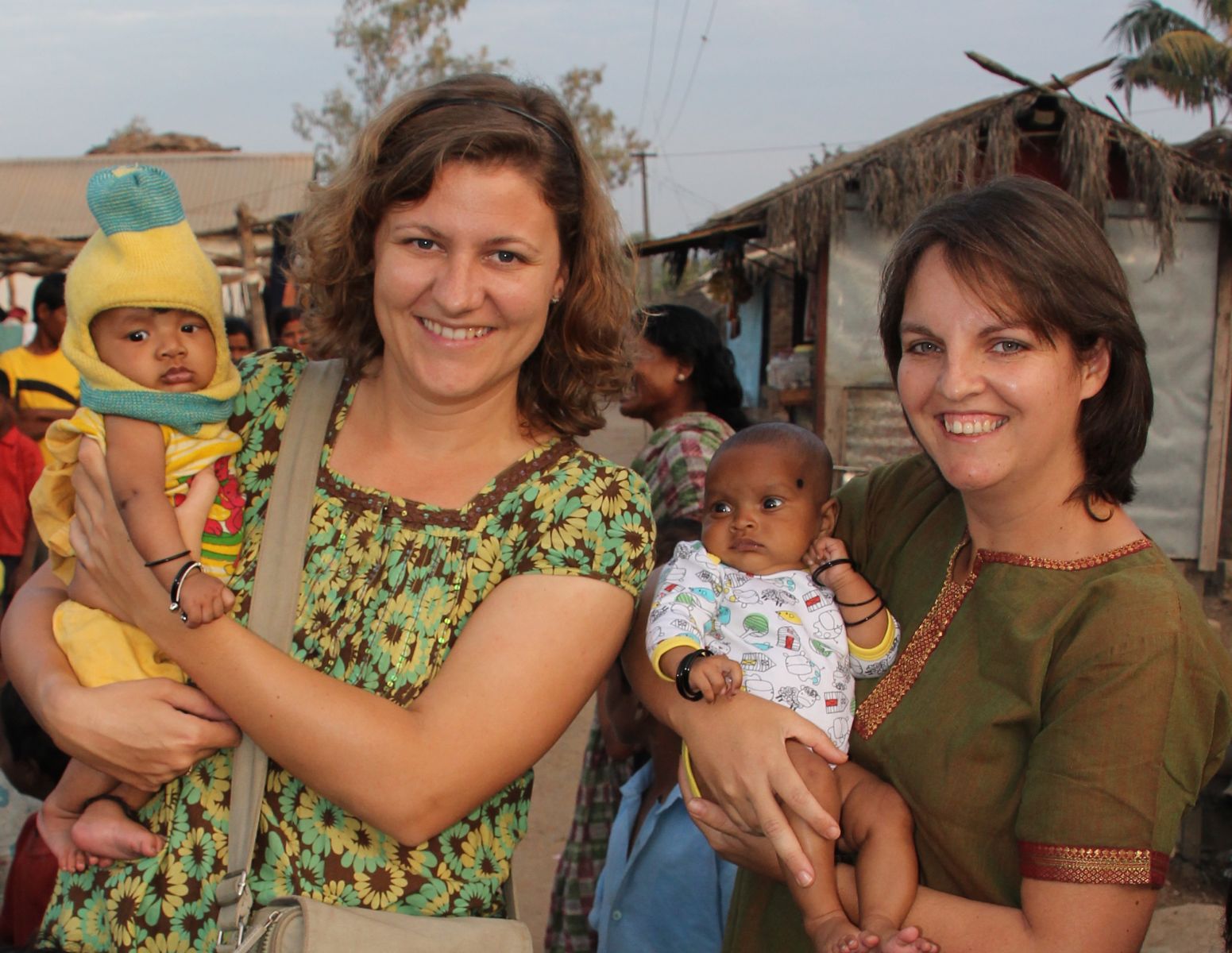 Who are the founders?
Dr Mary Cusack and Dr Catherine Morris are the founders and Directors of Love the One. They are both UK trained doctors who have specialised in paediatrics and are members of the Royal College of Paediatrics and Child Health. They have also completed further training in tropical medicine. They have over 10 years experience of working overseas in a cross-cultural setting.
Love the One is accountable to their UK board of Trustees.
The journey so far...
Dr. Mary Cusack
BSc(Hons), MBChB, DTM&H, MRCPCH
"When I trained in medicine I always had a passion to eventually use my medical skills on behalf of the poor. I have had a privileged upbringing with a stable family background, a good education and wanted to give back to others who have not been able to have the opportunities I have had.
I qualified as a doctor in 2001 and already was involved in charity projects working with disadvantaged children. One particular project, Little Johns House in Romania, was very close to my heart and I returned every year to help with their summer program. I became a trustee of this charity a number of years ago and continue to actively support this work.
In 2002 I spent a year working as an emergency doctor in Australia, mainly with the indigenous Aborigines. I have also spent time in Uganda and South Africa which increased my desire to want to continue to be involved in addressing the inequality we see in this world between the very rich and the very poor."
Dr. Catherine Morris
MBChB, DTM&H, MRCPCH
"I have always been someone who loves to see and experience other cultures. I also had a settled and secure upbringing and had many opportunities to see the world and also study medicine.
After spending time in Uganda on a Gap Year and medical elective, I realised that I could not just enjoy seeing different parts of the world but ignore the suffering I saw of those around me.
After graduating from medical school in 2002 I was very keen to learn more about medicine in developing countries.
After studying tropical medicine, I also worked for a time in Darwin, Australia. By far the most poverty stricken and sickest people I saw there, were the aborigines, especially their children due to the poverty they experience. I decided then to train in paediatrics in the UK and gain my paediatric membership with the Royal College in preparation for returning to the developing world to help more children in need."
Mary and Cat met in 2003 whilst both doing their postgraduate diploma in Tropical Medicine. Both had a passion to use their medical skills and work with disadvantaged children in the developing world.
In 2006 Mary and Cat were invited out to India as part of a team from their church Trent Vineyard to assess the medical needs of the poor in India and were very moved by what they saw.
As a result of this, in February 2007 Mary and Cat both gave up their paediatric jobs in the NHS and returned to India to work with poor and orphaned children in an entirely voluntary capacity.
Initially they spent 5 months partnering with an Indian charity, looking after 14 girls under the age of 8 years. As well as 'hands on' experience of caring for the children, they also spent time training up the carers to a high standard of child care so that this work could continue.
Once this project was completed, Mary and Cat still wanted to do more for the children in India, and Love the One was founded.